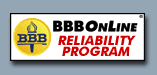 Equip your Business with Credit Card Machine
As a small business owner, you may have as of now dealt only in cash and perhaps some other modes of paper transactions, like checks and demand drafts. But as the world moves on from paper to plastic, you too need to seriously contemplate doing the same. As more and more customers start insisting on using credit and debit cards to pay for their purchases, you too can keep pace with the times by getting a credit card machine. A credit card machine will not only help you increase your clientele but will also lower your overall expenses.
Credit card machines either come as a part of the cash register or as individual appliances. Credit card terminals are pretty useful, as they enable you to swipe your customer's credit card rather than individually entering the numbers. This saves both you and your customers a lot of precious time. The couple of years back, you were required to have an online connection with your credit card terminal. Now you can use a wireless credit card machine to swipe your customer's card. This can protect you from those uncomfortable situations when you are about to swipe your customer's card and suddenly the power goes off.

Agreed there was a time when purchasing credit card machines, meant burning a sizable hole in your pocket. This is however, no longer the case. Prices have fallen drastically and you can now purchase a credit card machine outright, instead of getting into a lease. So if you currently looking for a reliable vendor, to purchase a credit card machine, look no further. Just log onto the official website of advanced Merchant Services, and browse though our huge collection of credit card terminals. 0AMS is the biggest and most credible in the merchant accounts industry. We have as our clients some of the biggest businesses in the United States and are backed by the most powerful conglomeration of banks in North America. Our position of undisputed leadership in the industry allows us to offer some unique advantages to our customers.
Using the Price Bust Option for instance, you can compare our prices with that of our competitors. If you ever come across a lower price, we will immediately by 5%. Moreover, we are also offering a free credit card machine with every new merchant account. On our site you will find the entire range of the Lipman Nurit series of credit card machines including the Nurit 8000. So visit us at www.merchantaccounts.co, to find out more about our site.