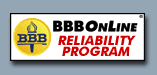 Credit Card Processing Ensures Better Customer Service
A Merchant account is one of the most valuable utility for settling credit card transactions. It helps in easy and effective online transactions in case the clients are located in far off places. However, as each business organization has an individual requirement, the need for credit card processing and merchant account facilities vary from organization to organization. However, if you are looking forward to get the best credit cards processing facilities that will give a boost to your retail as well as online transactions, AMS – AMS (www.merchantaccounts.co) offers you an entire range of credit card processing machines that help you in availing credit sales in an easy manner. As a result, in order to provide you with the best online transactions their credit card machines come with price bust features. With this facility, you get to avail competitive credit card machines that are manufactured by reputed brand names such as Lipman Nurit, Verifone and Hypercom. All these terminals support life time warranty with 24/7 technical support.
Some of the credit card processing machines that are available with AMS includes Terminal printers, free credit card machines, PIN pads, swipe terminals, touch tone phone processing, receipt printers, credit card processing software, wireless terminals, Internet processing and POS systems. For online transactions, AMS credit card utilities offer authorized gateway payments for easy and hassle free money transactions. Incase you are looking for the latest credit card machines from AMS; you can avail of a $200 rebate if you deal $10,000 with your credit card terminal. In addition, you can avail 90 days price protection for credit card machines, software, terminals operations and web terminals. With credit card processing machines from AMS, you can sit back and enjoy your business deals in a smooth way. The safest and quickest medium of online trade is made possible with AMS credit card terminals that accept major credit cards such as Visa, MasterCard, American Express, Discover and other corporate ATM cards.
AMS is rated as one of the superior credit card machine and merchant account service provider in the USA and is well known for its quality products and services, irrespective of whether the business is big or small. In case you are interested in AMS merchant account services, you can avail of low priced merchant account facilities that are highly useful for retail, home based, Internet or B2B business deals. For more information about AMS and merchant account, visit www.merchantaccounts.co.