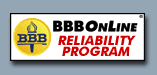 Benefits of Internet Merchant Accounts
If you own an online business, then you can really benefit by signing up for an internet merchant account. Merchant accounts, have helped millions of business rapidly increase their customers and make a pile load of quick cash. Plus, there are a number of other benefits like security and efficiency, attached with internet merchant accounts, that you just can't put a price on. Let's explore some of these benefits.
You will definitely be surprised, by the numerous benefits that an Internet merchant account will provide you with. Firstly, through a merchant account, you will be able to offer your online customers a variety of flexible payment options. This means that what credit or debit card they may be using, you are open to accepting them all. In addition to this, you will also be able to charge their private online accounts, like PayPal. Thus, with a variety of ways to accept payments, your customer base will double or triple in a matter of months, thereby helping you in your quest to greater profits.
Secondly, though more and more people are logging online to make purchases, there are still millions of people who are weary of shopping on the net. By getting reliable Internet merchant account you can provide your customers the online security they have always hoped for. This will not only make them your regulars, but they will also tell their friends about your web portal, and how transparently the entire shopping experience was conducted. This pristine word of mouth advertising will bring you more customers, than you could have possibly ever imagined. Thirdly Internet merchant accounts, help you keep a watch eye over your business and keep a perfect track of all your financial transactions. The monthly statement given by your merchant service provider is invaluable during the taxation period. No longer will you be forced to spend sleepless nights or pay your accountant overtime to figure out the niggling discrepancies in your balance sheet. It will all be crystal clear thanks to the monthly statement records.
Now by logging onto Advanced Merchant Services, you can find out why we are the undisputed leaders of all merchant service providers. We are one of the few service providers who are able guarantee a same day approval of your merchant account application. With us there is no waiting or running around to get your applications approved. Even applying for an internet merchant account has never been easier. Just call us on our Toll free number at or apply online for a merchant account. For any additional information, do visit us at www.merchantaccounts.co.