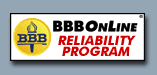 Affordable Merchant Services by AMS
Merchant services contribute to the success of any business. This is because they allow you to accept payments from your customers by credit cards. This is particularly important for your business because more and more people now prefer to make the payments for their purchases by credit cards. Whether you are into retail business or e-commerce or operating through mail orders or phone orders, you need to give this payment option to your customers.
AMS (AMS) is a leading provider of merchant services at highly affordable rates. You simply need fill in and submit its online merchant account services application form to get a merchant account. If you are unsure of which merchant account and processing method is best for your business, AMS representatives guide you in that as well.
AMS (AMS) offers the following kinds of merchant services at highly competitive prices and rates.
Retail merchant account for those who are into retail business: This account has the lowest discount rates and transaction fees. Discount rates start as low as 1.29%. It can be utilized effectively by a business that is able to swipe at least 80% of their credit card transactions through a credit card terminal. It also offers all-in-one swipe terminals with printers by manufacturers such as Lipman, Nurit, Hypercom and Verifone at highly affordable prices. In this account, you get the option of free credit card machines as well. The terminals are available with lifetime warranties and 24x7 technical support.
Internet merchant accounts: These accounts support e-commerce. In this account, discount rates start as low as 1.89%. Moreover, you get free payment processing gateway options as well. The company uses the Authorize.net payment gateway for a secured online credit card processing.
Mail order merchant accounts: These accounts are for those businesses that take credit card orders over the phone, by mail or in the field. The discounts in this account start as low as 1.89%. You also get free credit card machine options.
Wireless merchant account or touch-tone processing system: These are primarily for the small scale, seasonal or mobile businesses. These are highly cost effective. You get guaranteed lowest price on credit card processing equipments such as touch-tone telephone or wireless credit card terminals (cellphones). Discount rates start at 1.29%.
Processing through PC: The company offers you latest credit card processing software from PC Charge and IC Verify at affordable prices that enables your PC to process credit cards.
Store and forward merchant account: This account allows a merchant to accept credit card transactions on the go and forward them to the processor at a later time. This account has same low rates and fees as a retail merchant account.
The best thing about getting a merchant account from AMS is that it does not bind you with any expensive long term contract for its services. You also get a rebate of $200 for your credit card machine or terminal if you process $10,000 per month in any of your first 3 months. The company offers you a cover of free 90-day price protection plan for all credit card machines, terminal options, software and online web terminal systems. That is not all. If you could find a better price anywhere else, it will refund you the difference plus $15 for your trouble. For more information about its services and rates, visit www.merchantaccounts.co.