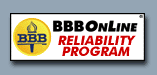 Credit card processing can be a vital part of your business
The results are out and the judgment is as clear as water. The cash Vs. card war has finally been settled. Cash, of course, represents all the traditional modes of financial transaction like checks, demand drafts, and the likes, while cards represent plastic money. It has been noted by industry experts that people in ever greater numbers are turning to plastic money to settle their accounts. So if you are involved in anything bigger than selling candy to ten year olds, you aren't left often but to apply for a merchant account. For every business Credit Card Processing plays an important role to accept credit cards online. There are a number of pertinent demographic and technical factors due to which small entrepreneurs and storekeepers shouldn't disregard customers who have turned to credit cards.
The numbers speak for themselves. An average middle class American has three to four credit cards. In the last five years, purchases through credit cards have grown at the rate of 15 percent a year. Debit card purchases are growing at an even faster rate of 50%. As per a market statistics, businesses deprive themselves of 80% impulse purchases by refusing to entertain card holders. One understands the small businessman's angst against plastic money, which necessarily means having to purchase expensive credit card equipments and having to pay a monthly rate for the merchant account. But as the saying goes, if you can't beat them, join them.
If you are the tech savvy kind and are planning to open an online business, a merchant account is really the only option you are left with. Of course you can ask for checks or carry out transactions through PayPal, but honestly, when was the last time you actually came across a site that demanded to be paid through checks? PayPal is a comparatively better option, but it requires both parties to have PayPal accounts. Moreover, PayPal has a notorious reputation of stopping payments and freezing accounts with no practical reasons what so ever. The only viable option you are left with is going for a merchant account.
By visiting Advanced Merchant Services at www.merchantaccounts.co, you can glean a number of unique benefits that are not afforded by any other merchant service provider. For example, if spending hundreds of dollars to set up a credit card terminal unnerves you, apply for a merchant account with AMS and you will get a brand new, fully functional credit card terminal, absolutely free of cost. Moreover, AMS offers a rebate of $200 dollars to all merchants processing $10000 or more during their first three months with AMS. We, at AMS will not force you to sign expensive contracts with heavy termination fees. It's a complete win-win situation. Visit us at www.merchantaccounts.co for any additional information you may desire.